Homeopaths publish ten studies they claim affirm the 'potential benefits of homeopathy for a range of health problems', but do they withstand scrutiny?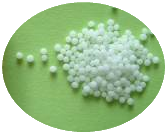 Homeopathy is under severe pressure in the UK with what little credibility it had, destroyed. The ending of referrals from GPs in Liverpool and the Wirral over the last year or so and consultations on the future of homeopathy in Clinical Commissioning Groups in Bristol and Enfield, and more recently by NHS England, have piled on top of the decline by 96% of NHS prescriptions for homeopathy in England in the past 20 years.
We have also seen the recent announcement that Weleda (a supplier of homeopathic and anthroposophic products to the NHS) is ending the production of their 'bespoke' homeopathic products. The pending outcome of a consultation by the Charity Commission on CAM charities could add yet more woe.
We could be seeing the final death throes of homeopathy on the NHS with possible knock-on effects on the businesses of lay homeopaths: many relying on the false imprimatur leant to it by the NHS.
In November, the Council of the Royal College of Veterinary Surgeons (RCVS) issued a position statement including 'Homeopathy exists without a recognised body of evidence for its use. Furthermore, it is not based on sound scientific principles.'
This followed a statement in September 2017 from the European Association of Science Advisory Councils, which represents the national science academies of 27 countries, concluding that homeopathy 'can actually be harmful: by delaying or deterring a patient from seeking appropriate, evidence-based, medical attention and by undermining patient and public confidence in scientific evidence.'
Homeopaths are also under pressure from the Advertising Standards Authority to make sure their advertising is 'legal, decent, honest and truthful', but many still seem to have difficulty with those principles. To protect the public from misleading claims, the ASA rightly sets a high standard of evidence — one clearly too high for homeopaths. But the ASA make it easy for homeopathy advertisers, stating: "Practitioners should therefore avoid making direct or implied claims that homeopathy can treat medical conditions." Crystal clear.
Whether it concerns human or animal health, the debate is clearly about the consideration of the best available scientific evidence; to that battle, homeopaths come unarmed. Continue reading →